Front Office
Here you will find our contact details, office hours and further information.
Aktuelles aus dem ZFA
Restplatzbörse
25.10.2021 (Organisation)
Hier geht es zur Restplatzbörse Bitte beachten Sie, dass die Plätze über die Restplatzbörse im Windhundverfahren (first came, first served) vergeben werden. Aus Kapazitätsgründen können wir nur Positivrückmeldungen verschicken. Erhalten Sie von uns bis Freitag 19.10.2021, 12 Uhr keine E-Mail von eCampus oder uns mit einer Platzzuteilung, konnte Ihr Nachmeldewunsch nicht mehr berücksichtigt werden.
offene Sprechstunde 28. und 29.10.2021
25.10.2021 (Organisation)
Hier finden Sie eine Übersicht über die Termine und Zoom-Links für die offene Sprechstunde am Donnerstag 28.10 und Freitag 29.10.2021.
Erreichbarkeit des Geschäftszimmers
20.10.2021 (Aktuelles)
Das ZFA bietet aktuell wie folgte Sprechstunden an: In Präsenz: Fr 10:00 - 13:00 Uhr Online-Sprechstunden im Chat: Mo.: 17:00 - 19:00 Uhr Mi.: 10:00 - 12:00 Uhr Der Link zum Chat befindet sich auf der Seite des Geschäftszimmers. Bitte beachten Sie, dass Fragen, die im Chat-Raum gestellt werden, nur zu den oben genannten Zeiten gesehen und beantworten werden. Wir möchten darauf hinweisen, dass wir derzeit telefonisch nur sehr eingeschränkt erreichbar sind und bitten Sie uns außerhalb der oben genannten Zeiten eine E-Mail zu schreiben.
Sprachcafé WiSe 2021/22
20.10.2021 (Organisation)
Auch im Wintersemester 2021/2022 findet das Sprachcafé in Kooperation mit dem Café Lingua des Studierendenwerks Duisburg-Essen statt. Ab dem 18.10.2021 geht's los - immer montags 18:30-21:00 Uhr online über Zoom. Alle Informationen zum Sprachcafé finden Sie auf der Seite des Sprachcafé.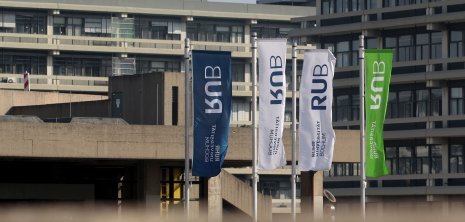 You are important to us! Therefore our request:
Stay out, keep your distance, keep your hands clean, stay healthy!
#flattenthecurve #stayathome

Dear students,

we continue to work mainly in your home office and appeal to you to limit your contacts to an absolutely necessary minimum. If you have any questions that go beyond the information given on the HP, please feel free to send us an email to zfa@rub.de or a whatsapp or telegram message (+49(0)17652295968).

The ZFA will developed a wide range of learning opportunities for you for the summer semester 2021 and will continue to enable you to learn languages. All courses will again take place online via Moodle.

You can find some general information on attendance and the acquisition of a certificate of achievement on the page course participation.

We will inform about further developments here on the homepage.

The team of the ZFA

Winter Semester 2021/22
Remaining course space exchange (Restplatzbörse")
Click here to access the "Restplatzbörse"

Please note that places are allocated on a first come, first served basis via the "Restplatzbörse". For capacity reasons, we can only send positive feedback. If you do not receive an email from eCampus or us with a place allocation by Friday 19.10.2021, 12 noon, your late registration request could not be considered.

Open office hours
Here Here is an overview of the dates and zoom links for the open office hours on Thursday 28.10. and Friday 29.10.2021.

Course duration
25.10.2021.-04.02.2022
Christmas holidays (lecture-free period) from 23.12.2021 to 09.01.2022

You can find our list of courses for the winter semester 2021/22 (subject to change) here: VVZ WiSe 2021/22

Online consultation Link to chat here

Placement test

Dates and further information can be found here.

Language choice guidance
Termine
Before the semester begins, the ZFA offers a language selection consultation where you can find out about possible languages and certificates. This is a good idea if you are unclear about the language to be chosen or the regulations of the ZFA.

You can also make an appointment with the responsible language lecturers at any time if you would like more detailed information on a specific language. The contacts can be found on the language pages.

Registration deadline
21.09.2021, 00:01 to 21.10.2021, 05:00

Course place allocation
from 21.10.2021, 05:00
RUB students receive the feedback to their university e-mail address via eCampus. Students of the cooperation partners as well as students of other universities will be contacted by e-mail.

Examination dates
You will find an overview of the exam dates as well as important information on the exam modalities and formats in the section Course Completion Exams.ungen.

The University Language Centre (ZFA)
The University Language Centre (ZFA) is the central access point for all students and members of the RUB who wish to learn a new language or improve their existing skills. We also offer professional guidance regarding the use of foreign languages in an academic or professional context.
Currently, RUB students and staff members can join skills-based group courses in 15 different languages. Alternatively, we offer tailor-made individual training sessions.

We offer:

An integrated course structure which complies with the Common European Framework for Languages (CEFL).

Specific Purpose language courses created in close cooperation with the faculties to meet their needs and the needs of their students.

Practical, skills-based courses in Arabic, Chinese, English, French, Italian, Japanese, Dutch, Norwegian, Polish, Portuguese, Russian, Swedish, Spanish and Turkish.

An extensive guidance and coaching programme, specifically geared towards individual and self-directed learning.

Special tailor-made courses for RUB staff members, in cooperation with the university's Professional Development Office, the Stabsstelle IFB.

Regular exchange programmes in cooperation with overseas partners, especially in the field of tandem learning.

A testing centre for standardised internationally recognised language examinations such as IELTS, DELE, CNaVT, DELF/DALF, SWEDEX and Tisus. We are also accredited for university specific certification systems such as UNIcert®.

Professional guidance for faculties, facilities and project groups across the RUB on issues related to specific training for special target groups.