Front Office
Here you will find our contact details, office hours and further information.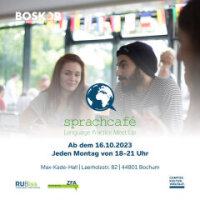 Aktuelles aus dem ZFA
Wir schärfen dein Profil – mit Fremdsprachen!
31.08.2023 (Organisation)
Sprachen während des Studiums zu lernen birgt die einzigartige Chance, sich zu profilieren und weitere Kompetenzen zu erlangen, die sowohl im Studium, beim Eintritt in den Beruf und für die weitere Karriere, als auch für das Leben insgesamt hilfreich sein können. Wenn Sie Fragen haben oder mehr darüber erfahren möchten, wie Sie Sprachen sinnvoll in Ihr Studium integrieren und unsere Angebote nutzen können, dann kommen Sie gerne am 10.10.2023 um 14.30 Uhr (bis 15.30 Uhr) zu uns ins SH 2/219*. Wir stellen Ihnen unser breitgefächertes Angebot vor und stehen für Fragen und individuelle Beratungen zur Verfügung.
Aktuell kein barrierefreier Zugang zu SH 2. Etage
18.08.2023 (Organisation)
Da der Aufzug im Gebäude SH bis auf Weiteres außer Betrieb ist, ist ein barrierefreier Zugang zu unseren Büros und anderen Räumlichkeiten in der 2. Etage nicht möglich. Wir bitten Sie, unser Online-Beratungsangebot zu nutzen oder uns vorher zu kontaktieren, damit wir einen anderen Treffpunkt mit Ihnen vereinbaren können.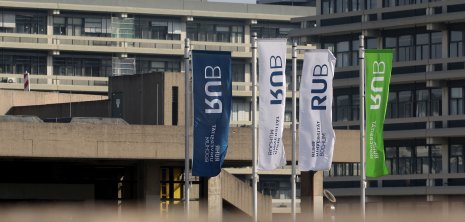 The University Language Centre (ZFA)
The University Language Centre (ZFA) is the central access point for all students and members of the RUB who wish to learn a new language or improve their existing skills. We also offer professional guidance regarding the use of foreign languages in an academic or professional context.
Currently, RUB students and staff members can join skills-based group courses in 15 different languages. Alternatively, we offer tailor-made individual training sessions.

We offer:

An integrated course structure which complies with the Common European Framework for Languages (CEFL).

Specific Purpose language courses created in close cooperation with the faculties to meet their needs and the needs of their students.

Practical, skills-based courses in Arabic, Chinese, English, French, Italian, Japanese, Dutch, Norwegian, Polish, Portuguese, Russian, Swedish, Spanish and Turkish.

An extensive guidance and coaching programme, specifically geared towards individual and self-directed learning.

Special tailor-made courses for RUB staff members, in cooperation with the university's Professional Development Office, the Stabsstelle IFB.

Regular exchange programmes in cooperation with overseas partners, especially in the field of tandem learning.

A testing centre for standardised internationally recognised language examinations such as IELTS, DELE, CNaVT, DELF/DALF, SWEDEX and Tisus. We are also accredited for university specific certification systems such as UNIcert®.

Professional guidance for faculties, facilities and project groups across the RUB on issues related to specific training for special target groups.