Front Office
Here you will find our contact details, office hours and further information.
SoSe 20 current
On the page SoSe 20 current you will find in ticker format information on current changes with regard to the SoSe 20. For detailed information please refer to the respective pages.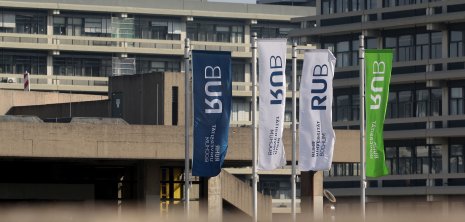 current information
You are important to us! So please:
Hold on, keep your distance, keep your hands clean, stay healthy!
#flattenthecurve #stayathome

Dear students,

The SoSe 20 will also be a special semester at the Ruhr-Universität Bochum, as from today's perspective it has to be held without any presence. This will entail a variety of changes that will present us and you with a number of challenges and therefore require a particularly high level of stamina, a lot of initiative and, above all, creativity. We are ready to go the distance with you and are currently working under high pressure on online courses so that you can learn languages and acquire credit points as usual at SoSe 20. The maxim of the state government also applies to us: to try to study a full semester. However, whether this is successful depends on many factors.

We will keep you informed about further developments here on the homepage. From now on you will find a link to the page "SoSe 20 current" on the top right of this page.

The University Language Centre (ZFA)
The University Language Centre (ZFA) is the central access point for all students and members of the RUB who wish to learn a new language or improve their existing skills. We also offer professional guidance regarding the use of foreign languages in an academic or professional context.
Currently, RUB students and staff members can join skills-based group courses in 15 different languages. Alternatively, we offer tailor-made individual training sessions.

We offer:

An integrated course structure which complies with the Common European Framework for Languages (CEFL).

Specific Purpose language courses created in close cooperation with the faculties to meet their needs and the needs of their students.

Practical, skills-based courses in Arabic, Chinese, English, French, Italian, Japanese, Dutch, Norwegian, Polish, Portuguese, Russian, Swedish, Spanish and Turkish.

An extensive guidance and coaching programme, specifically geared towards individual and self-directed learning.

Special tailor-made courses for RUB staff members, in cooperation with the university's Professional Development Office, the Stabsstelle IFB.

Regular exchange programmes in cooperation with overseas partners, especially in the field of tandem learning.

A testing centre for standardised internationally recognised language examinations such as IELTS, DELE, CNaVT, DELF/DALF, SWEDEX and Tisus. We are also accredited for university specific certification systems such as UNIcert®.

Professional guidance for faculties, facilities and project groups across the RUB on issues related to specific training for special target groups.