Front Office
Here you will find our contact details, office hours and further information.
Aktuelles aus dem ZFA
Sprachcafé - Language Guides und Teilnehmer für Deutsch gesucht
04.03.2019 (Organisation)
Für das Sprachcafé der Ruhr-Universität Bochum werden für das Sommersemester 2019 Language Guides und Deutsch-Muttersprachler als Teilnehmer für den Sprachtisch Deutsch gesucht. Ab dem 08.04.2019 geht es wieder los. Weitere Informationen finden Sie auf der Facebookseite des Sprachcafés
Mithilfe von Sprachkursen und dem International Office ins Ausland
23.01.2019 (Organisation)
Am 16.01.2019 erschien in der WAZ ein Artikel über das International Office der RUB. Die beiden Erasmus-Studentinnen Iana Primovici und Jana Henninger haben bei uns erfolgreich mehrere Kurse absolviert. Jana Henninger sagte uns zudem, dass die bei uns belegten Schwedischkurse sie sehr gut auf die Zeit in Schweden vorbereitet haben. Den ganzen Artikel finden Sie hier: Abenteuer leben, in Europa studieren (WAZ Rhein-Ruhr, Mittwoch 16.01.2019)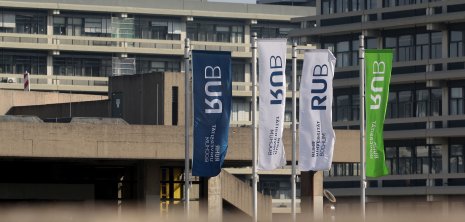 summer semester 2019


Here you can find the current course catalogue for the summer semester 2019 (subject to alterations)

The registration for the placement test on the 01, 02 and 03 April is now open!
Register here.

Here, you can find the dates for the drop-in advice:
Important dates and deadlines

Here you will find instructions for the registration:
How to register for our language courses

Please read the information about the prerequisites for participation carefully.

Here, you can find further information about the placement test.

Here, you can find further information about a Tandem partnership and how to register for it.

The University Language Centre (ZFA)
The University Language Centre (ZFA) is the central access point for all students and members of the RUB who wish to learn a new language or improve their existing skills. We also offer professional guidance regarding the use of foreign languages in an academic or professional context.
Currently, RUB students and staff members can join skills-based group courses in 15 different languages. Alternatively, we offer tailor-made individual training sessions.

We offer:

An integrated course structure which complies with the Common European Framework for Languages (CEFL).

Specific Purpose language courses created in close cooperation with the faculties to meet their needs and the needs of their students.

Practical, skills-based courses in Arabic, Chinese, English, French, Italian, Japanese, Dutch, Norwegian, Polish, Portuguese, Russian, Swedish, Spanish and Turkish.

An extensive guidance and coaching programme, specifically geared towards individual and self-directed learning.

Special tailor-made courses for RUB staff members, in cooperation with the university's Professional Development Office, the Stabsstelle IFB.

Regular exchange programmes in cooperation with overseas partners, especially in the field of tandem learning.

A testing centre for standardised internationally recognised language examinations such as IELTS, DELE, CNaVT, DELF/DALF, SWEDEX and Tisus. We are also accredited for university specific certification systems such as UNIcert®.

Professional guidance for faculties, facilities and project groups across the RUB on issues related to specific training for special target groups.