Front Office
Here you will find our contact details, office hours and further information.
SoSe 20 current
On the page SoSe 20 current you will find in ticker format information on current changes with regard to the SoSe 20. For detailed information please refer to the respective pages.
Aktuelles aus dem ZFA
das Geschäftszimmer macht Urlaub
15.05.2020 (Organisation)
Vom 15. - 24.05.2020 sind wir urlaubsbedingt nicht erreichbar. E-Mails werden in dieser Zeit nicht bearbeitet und ab dem 25.05 priorisiert beantwortet.
AKS Lehrpreis für Fachsprachenkonzept Englisch
10.03.2020 (Organisation)
Das ZFA Konzept für die Fachsprache Englisch für den Bachelor-Studiengang "Sales Engineering and Product Management" ist mit dem diesjährigen AKS Lehrpreis in der Kategorie Hochschulspezifische und fachbezogene Sprachlern-Konzepte ausgezeichnet worden. AKS-Preis Gute Sprachlehre an Hochschulen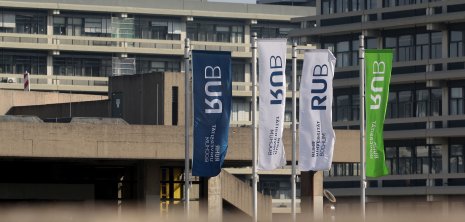 Dear students,

the digital teaching on Moodle and with ZOOM continues despite the cyber attack also in ZFA - but there are limitations: the central server, on which many teaching materials for digital teaching at the ZFA are stored, is currently unavailable, so that changes or cuts have to be made depending on the services offered. More detailed information can be found in the individual Moodle courses.

Please understand if the usual services are currently not available or only available to a limited extent. As soon as changes occur, we will inform you here or in the social media.

With kind regards
Your ZFA Team

Despite the special circumstances in the Summer Semester 2020, the staff of the ZFA offer a comprehensive service and make every effort to enable students to participate in the courses and to complete them successfully. Unfortunately, however, the ZFA will not be able to compensate for all issues arising from the switch to online teaching during the semester.

We request that even in this tense situation, the basic rules of politeness are not deliberately and intentionally violated. Most students understand that the ZFA, like the RUB in general, is subject to extraordinary pressures and therefore adhere to the usual courtesies and manners - but unfortunately not all of them. Enquiries and requests which are are hurtful, insulting or simply impertinent will not be answered. The same applies to enquiries which do not contain sufficient information and context to allow us to answer them efficiently.

Thank you for your understanding!
You are important to us! So please:
Hold on, keep your distance, keep your hands clean, stay healthy!
#flattenthecurve #stayathome

Dear students,

ZFA courses start in the week beginning 20.04.202. The course instructors have developed a wide range of modules for the acquisition of the four communicative skills (speaking, listening, reading, writing). These contain synchronous and asynchronous elements, some of which can be completed in your own time. The design of these courses is as varied as the standard courses of the ZFA.

On the page Course Participation you will find general information on attendance and how to gain a course completion certificate.

Information about further developments will be available here on the homepage. On the top right of this page you will also find a link to the page "SoSe 20 aktuell".

The University Language Centre (ZFA)
The University Language Centre (ZFA) is the central access point for all students and members of the RUB who wish to learn a new language or improve their existing skills. We also offer professional guidance regarding the use of foreign languages in an academic or professional context.
Currently, RUB students and staff members can join skills-based group courses in 15 different languages. Alternatively, we offer tailor-made individual training sessions.

We offer:

An integrated course structure which complies with the Common European Framework for Languages (CEFL).

Specific Purpose language courses created in close cooperation with the faculties to meet their needs and the needs of their students.

Practical, skills-based courses in Arabic, Chinese, English, French, Italian, Japanese, Dutch, Norwegian, Polish, Portuguese, Russian, Swedish, Spanish and Turkish.

An extensive guidance and coaching programme, specifically geared towards individual and self-directed learning.

Special tailor-made courses for RUB staff members, in cooperation with the university's Professional Development Office, the Stabsstelle IFB.

Regular exchange programmes in cooperation with overseas partners, especially in the field of tandem learning.

A testing centre for standardised internationally recognised language examinations such as IELTS, DELE, CNaVT, DELF/DALF, SWEDEX and Tisus. We are also accredited for university specific certification systems such as UNIcert®.

Professional guidance for faculties, facilities and project groups across the RUB on issues related to specific training for special target groups.