Front Office
Here you will find our contact details, office hours and further information.


Aktuelles aus dem ZFA
Französisch Tandemkurs
21.03.2018 (Organisation)
Vom 09. bis 17.03.2018 fand bei uns der Französisch Tandemkurs Französisch mit Studierenden aus St. Dénis (la Réunion) statt. Der Kurs lief bereits zum zweiten Mal bei uns in Bochum und war wieder ein Riesenerfolg. Artikel in der WA_Z vom Dienstag 20.03.2018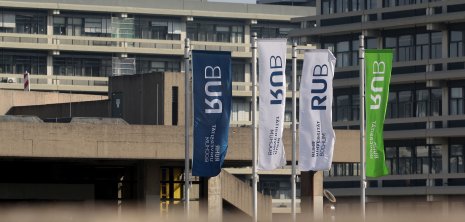 Courses with Capacities
You have not been allocated a place in the course you wanted to attend? There is still a chance for you to attend a language course with us!

Here you can find a list of courses which still have some capacities. Please contact us via mail, including your matriculation number and the name of the course you wish to attend. Please keep in mind that you need to fulfill the regular course requirements (e.g. placement test) in order to attend the course.

If you have been allocated a place but do not want to attend, please delete your registration as soon as possible so that other students can take your place!

Here you will find our contact details, office hours and further information.


Summer semester 2018
Here you will find the
current course catalogue
for the summer semester 2018 (subject to alterations).
Here
you will find a list of courses that we offer during the semester break.
Registration via CampusOffice is possible until 12.04.2018, 11:59pm. The allocation in CampusOffice will take place on the 13.04.2018.
Here you will find instructions for the registration:
How to register for our language courses
Please read the information about the prerequisites for participation carefully.
Here, you can find further information about the
placement test
.
Here, you can find further information about a
Tandem partnership
and how to register for it.
The University Language Centre (ZFA)
The University Language Centre (ZFA) is the central access point for all students and members of the RUB who wish to learn a new language or improve their existing skills. We also offer professional guidance regarding the use of foreign languages in an academic or professional context.
Currently, RUB students and staff members can join skills-based group courses in 15 different languages. Alternatively, we offer tailor-made individual training sessions.

We offer:

An integrated course structure which complies with the Common European Framework for Languages (CEFL).

Specific Purpose language courses created in close cooperation with the faculties to meet their needs and the needs of their students.

Practical, skills-based courses in Arabic, Chinese, English, French, Italian, Japanese, Dutch, Norwegian, Polish, Portuguese, Russian, Swedish, Spanish and Turkish.

An extensive guidance and coaching programme, specifically geared towards individual and self-directed learning.

Special tailor-made courses for RUB staff members, in cooperation with the university's Professional Development Office, the Stabsstelle IFB.

Regular exchange programmes in cooperation with overseas partners, especially in the field of tandem learning.

A testing centre for standardised internationally recognised language examinations such as IELTS, DELE, CNaVT, DELF/DALF, SWEDEX and Tisus. We are also accredited for university specific certification systems such as UNIcert®.

Professional guidance for faculties, facilities and project groups across the RUB on issues related to specific training for special target groups.