Front Office
Here you will find our contact details, office hours and further information.
Aktuelles aus dem ZFA
Evaluationsergebnis WiSe 16/17
09.05.2017 (Organisation)
Die Evaluationsergebenisse der Kurse aus dem letzten Wintersemester 2016/17 sind da. Hier finden sich auch einzelne Sprachbeispiele.
Online-Sprechstunde
27.03.2017 (Organisation)
Sie haben Fragen zu unseren Kursen? Zu angebotenen standardisierten Prüfungen? Wir helfen Ihnen auch gerne in unserer Online-Sprechstunde weiter (Mo und Do 10-12 Uhr, sowie Fr 13-15 Uhr).
Einstufungstermine
27.03.2017 (Organisation)
Der nächste Einstufungstest ist voraussichtlich am 13.07.2017 (Early-Bird).
Aktuelles aus dem Bereich Organisation
New Visitin hours
26.04.2017:
Due to the modified personnel situation, the visiting hours of the Front Office will be offered as of now on Wednesday from 9am to 12am. The Online office hour stays as before. Organization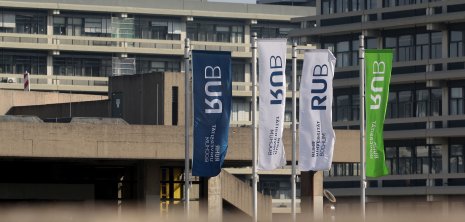 Here you will find our contact details, office hours and further information.


Summer semester 2017

Compact- and Tandemcours catalogue

The next placement test will be expected on the 13th. July 2017. All further information you will find here for here as soon as possible.

Here you will find instructions for the registration:
Vom Wunsch bis zur Teilnahme - Deutsch
Vom Wunsch bis zur Teilnahme - English version
Vom Wunsch bis zur Teilnahme - versión español

Find here further information about a Tandem partnership and how to register for it.

The University Language Centre (ZFA)
The University Language Centre (ZFA) is the central access point for all students and members of the RUB who wish to learn a new language or improve their existing skills. We also offer professional guidance regarding the use of foreign languages in an academic or professional context.
Currently, RUB students and staff members can join skills-based group courses in 15 different languages. Alternatively, we offer tailor-made individual training sessions.

We offer:

An integrated course structure which complies with the Common European Framework for Languages (CEFL).

Specific Purpose language courses created in close cooperation with the faculties to meet their needs and the needs of their students.

Practical, skills-based courses in Arabic, Chinese, English, French, Italian, Japanese, Modern Greek (new in the 2015/16 winter semester), Dutch, Norwegian, Polish, Portuguese, Russian, Swedish, Spanish and Turkish.

An extensive guidance and coaching programme, specifically geared towards individual and self-directed learning.

Special tailor-made courses for RUB staff members, in cooperation with the university's Professional Development Office, the Stabsstelle IFB.

Regular exchange programmes in cooperation with overseas partners, especially in the field of tandem learning.

A testing centre for standardised internationally recognised language examinations such as IELTS, DELE, CNaVT, DELF/DALF, SWEDEX and Tisus. We are also accredited for university specific certification systems such as UNIcert®.

Professional guidance for faculties, facilities and project groups across the RUB on issues related to specific training for special target groups.