Teachers
Courses on Offer
Certification
Tandem
Formalities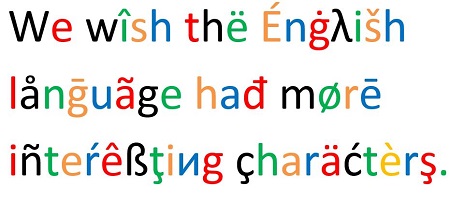 English Courses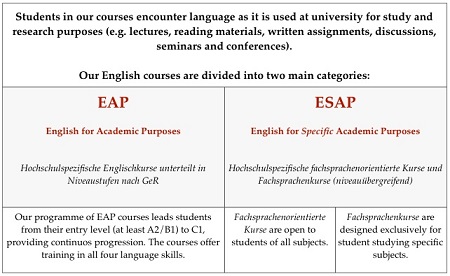 IELTS is a globally established English language proficiency test for the purpose of work or study. It is accepted and recognised both in Germany and abroad.
read more
Did you know...
Approximately one new word is added to the English language every two hours and around 4,000 new words are added to the English dictionary every year.


Aktuelles aus dem ZFA
Kursangebot WiSe 2020/21
22.06.2020 (Organisation)
Wir sind dabei das Wintersemester 2020/21 zu planen. Aufgrund der aktuellen Situation und der offenen Fragen in Bezug auf das kommende Semester, dauert dies länger als sonst. Weitere Informationen folgen schnellst möglichst auf den üblichen Seiten.
AKS Lehrpreis für Fachsprachenkonzept Englisch
10.03.2020 (Organisation)
Das ZFA Konzept für die Fachsprache Englisch für den Bachelor-Studiengang "Sales Engineering and Product Management" ist mit dem diesjährigen AKS Lehrpreis in der Kategorie Hochschulspezifische und fachbezogene Sprachlern-Konzepte ausgezeichnet worden. AKS-Preis Gute Sprachlehre an Hochschulen