Teachers
Courses on Offer
Certification
Tandem
Formalities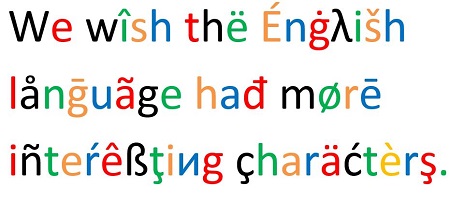 English Courses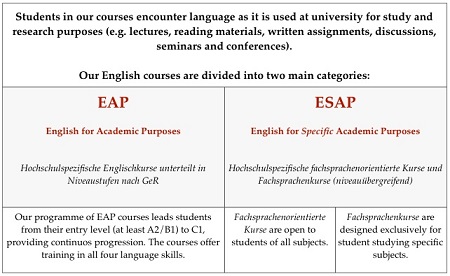 English for Students of Economics: Our Offer in the Summer Semester 2021

The University Language Centre (ZFA) of the RUB offers specialised language courses exclusively for students of the Faculty of Economics (Bachelor and Master) for the following groups:
▪ "Essential English" for students with a placement result of B1/B2 or B2
▪ "Advanced English" for students with a placement result of B2/C1 or C1

More information to our courses offered and to registration can be foun in this Information Sheet.

IELTS is a globally established English language proficiency test for the purpose of work or study. It is accepted and recognised both in Germany and abroad.
read more
Did you know...
Approximately one new word is added to the English language every two hours and around 4,000 new words are added to the English dictionary every year.


Aktuelles aus dem ZFA
offene Sprechstunde
16.04.2021 (Organisation)
Für wen? Studierende, die in der ersten Kurswoche die Niveaustufe und/oder den Kurs wechseln oder sich nachmelden möchten (Achtung: dies ist nur möglich, wenn die erforderlichen Voraussetzungen nachgewiesen werden können). offene Sprechstunde - weitere Informationen
Guten Start ins Semester
12.04.2021 (Organisation)
Wir wünschen allen Studierenden und Lehrenden einen guten Start in das SoSe 21.