Teachers
Courses on Offer
Certification
Tandem
Formalities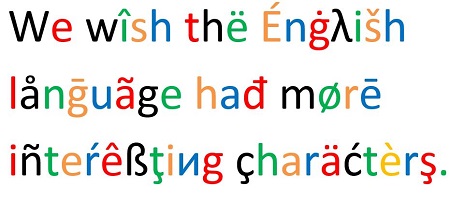 English Courses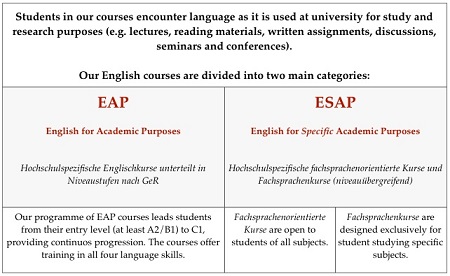 IELTS is a globally established English language proficiency test for the purpose of work or study. It is accepted and recognised both in Germany and abroad.
read more
Did you know...
Approximately one new word is added to the English language every two hours and around 4,000 new words are added to the English dictionary every year.


Aktuelles aus dem ZFA
geänderte Sprechstundenzeiten
29.01.2020 (Organisation)
Vom 03. Februar bis zum 27. März 2020 werden im Geschäftszimmer wie folgt Sprechstunden angeboten: Donnerstags 8-12 Uhr Freitags 12-14.30 Uhr
13.-17.1.2020 ZFA-Aktionswoche in der Mensa
09.01.2020 (Organisation)
Beim Essen spricht man doch!
Evaluationsergebnisse SoSe 19
04.10.2019 (Organisation)
Wir möchten Sie gut im Bereich Fremdsprachen ausbilden! Daher führen wir am Ende jedes Semesters in fast allen Veranstaltungen eine studentische Lehrveranstaltungsbewertung durch, um Ihre Meinung zu erfahren. So haben Sie unsere Kurse bewertet: Evaluationsergebnisse SoSe 2019 Wir bedanken uns für Ihre Teilnahme an den Kursen und der Evaluation, sowie für das sehr zufriedenstellende Ergebnis!